A quick video from our Fort Carson Precast Concrete Project – The Steel Erection Package going in
Consolidate Fire Safety Security Facility
Fort Carson, Colorado

$14,300,568
Design Build
Leed Certified / Energy Efficient
This combined Fire Safety, Security Police, 911 dispatch facility contains apparatus bays, residential areas, administration areas, records and evidence storage areas, a detention, interview and processing area, Intrusion Detection System (IDS) installation and a 911 call center.  Sustainability and energy features were included.  It is located on the flight line of Fort Carson, CO Army Post.
Building 104 & 108 HVAC System Replacement
Fort Douglas, Utah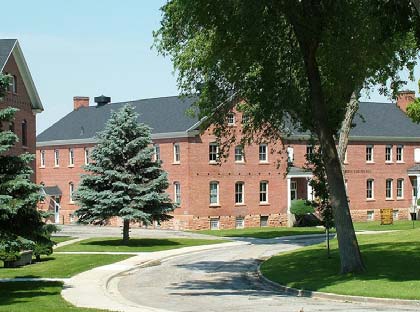 $1,075,128
Historic Renovation
Energy Efficiency Upgrade
The project requires the replacement of the HVAC Systems in existing historic building 104 and 108 at Fort Douglas, Salt Lake City, Utah. The work includes other interior renovations for walls, ceilings, floors, and other finish work. Mountain West provided for the removal of asbestos containing materials and lead paint under specifically submitted/approved work plans. The buildings will be occupied during construction. These buildings at Fort Douglas are listed on the National Historic Register and work performed is required to meet Utah SHPO requirements.
System Live Agent (WSLAT) Chamber
Dugway Proving Ground, Utah
$911,011
Biological test chamber
Design/Build
Task order work involved the following: Alterations and adjustments to the process water systems, and HVAC systems including exhaust to optimize performance. Both systems have automated valves, investigation, labeling, troubleshooting of electrical and control systems, fabrication and installation of aluminum work platforms to provide safe access to work points, and provide exterior elastomeric coating of chamber.
C-130 Depot Level Maintenance Stands
Hill AFB, Utah
$4,164,189
Design/Detail/Fabricate/Install
Work performed in a fully operational aircraft maintenance facility
The project is a direct award (negotiated) contract with Mountain West Precast. The scope of work is to modify, modularize, and re-install four each C-130 work stands, fall arrest systems, and fuel ventilation systems previously located in Building 680, Hill AFB, and place into service in building 225 . The project also required the contractor to design and fabricate various stand pieces and to update original design drawings to reflect current and as-built conditions.
Canyon Overlook Dormitory
Zion National Park, Utah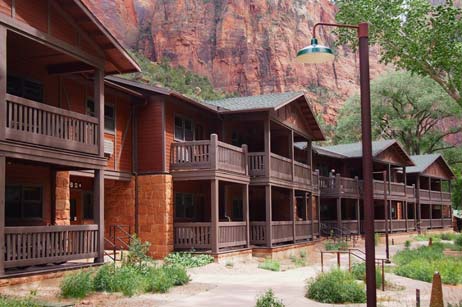 $156,000
Historic Renovation
Performed in a National Park during on-season months
Mountain West was required to keep all renovations in harmony with the natural landscape in both color and texture using park approved materials. For example, the stonework had to be blasted offsite then chiseled from larger boulders available in the surrounding mountains, and finally hand fabricated into small stone sections suitable for stonework, in order to meet architectural and historical accuracy.