Our Redi-Rock blocks are the solution to your retaining wall needs. Redi-Rock is a beautiful option for any situation. Redi-Rock has been used in many applications and works great in all of them! Redi-Rock can be used in residential applications such as backyards or rivers and can be equally as useful in more professional settings such as bridges, parks, and developments.
Redi-Rock is available in a few different colors and textures. Redi-Rock can be made and modified at your request by our team of professionals.
Our Redi Rock retaining wall blocks are a heavy 2000 pounds which makes them ideal for retaining applications. Compared to our competitors, Redi-Rock can be used to stack higher and retain more without the use of additional applications such as geogrid. Redi-Rock are made with a special system stacking that allows them to be stacked simply and for a headache free installation that is quick as well as rock solid.
Ask about other examples and whether we can help you in your current situation by calling us today.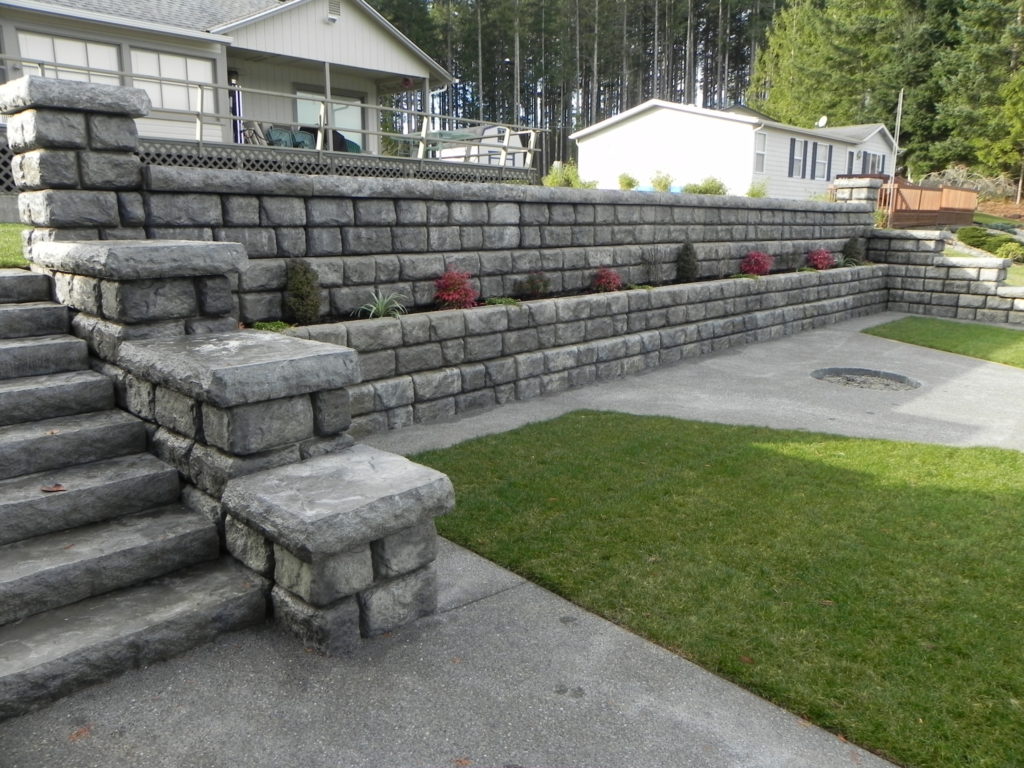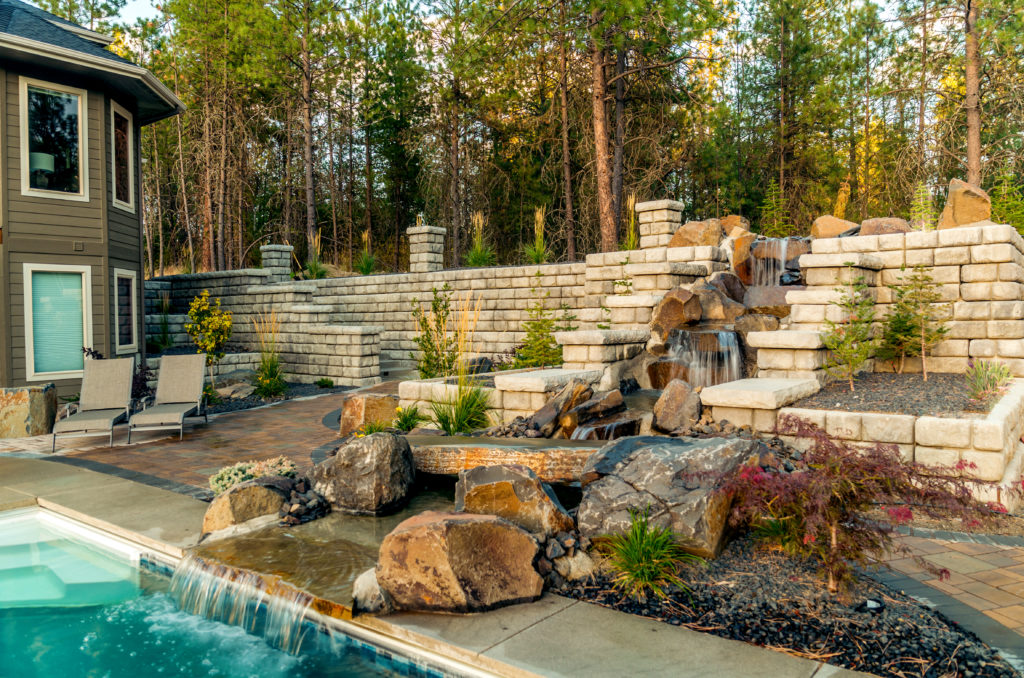 Also, Redi-Rock has engineering resources and installation resources to help you plan your ideal redi-rock project.