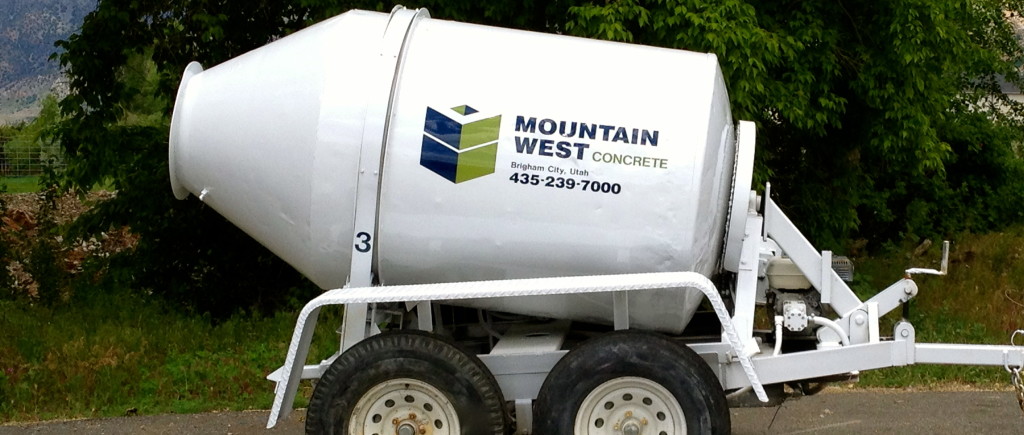 ½ Ton or Larger Truck (Small Trailer).
¾ Ton or Larger Truck (Large Trailer).
No bumper hitches.

2″ Ball Receiver Hitch (Small Trailer).
2″ Ball Receiver Hitch (Large Trailer).
We also have limited number of receiver hitch balls for rent.

Current Drivers License.
Current Insurance Card.
Master Card or Visa for Deposit on Trailer (Trailers may be reserved in advance).
Add Mixtures & Fiber are available to aid in strength and durability.
Color may NOT be added to the trailers.  Coloring agents cannot be adequately cleaned out and will color subsequent batches of concrete.
2 Hour Trailer Rental (Small Trailer).
3 Hour Trailer Rental (Large Trailer).

Any late trailers will be assessed a late fee of $ 25 for the 1st 30 mins & $50 for each additional 30 mins.

Trailer Must Rotate During Transport.

This helps to mix the concrete as well as preserve the trailer mechanism and leads to a stronger, more uniform mix.

Trailer Must Remain Attached to Vehicle At All Times.

Disconnecting may cause serious injury.

Trailer Must be Returned to Yard No LaterThan 30 mins before closing.

Rinse trailer out several times until water runs clear.
Leave approximately 10-15 gallons of water in trailer on return.
Trailer must be clean on return.  $75 fee if not returned clean.
If concrete is allowed to harden inside, $100 / hour fee charged to clean out.

* Contact us at (435) 239-7000 to reserve your trailer or for additional information.